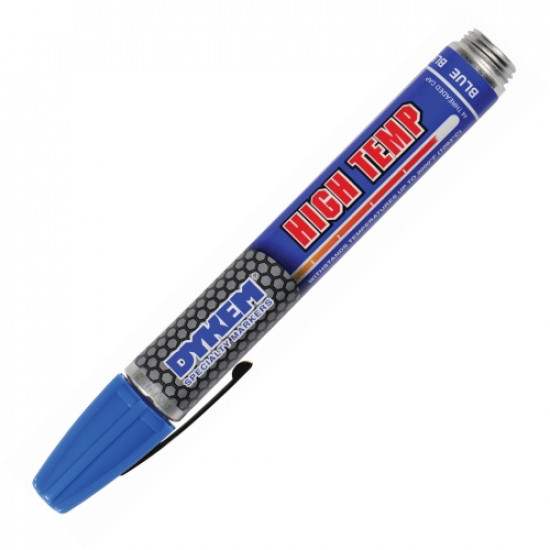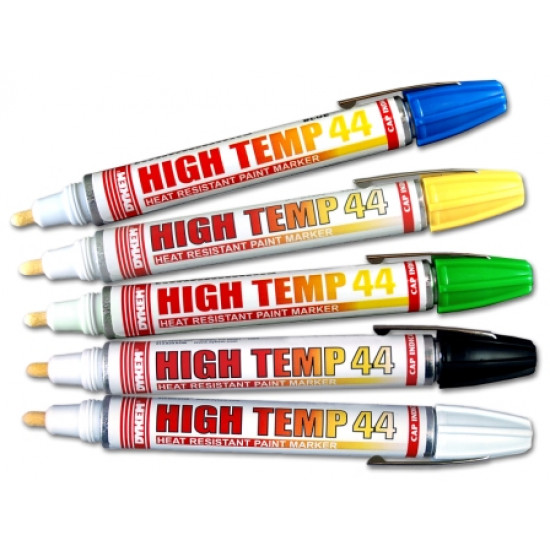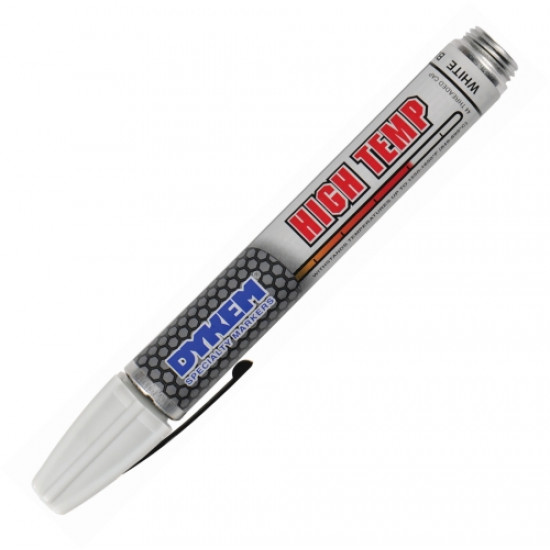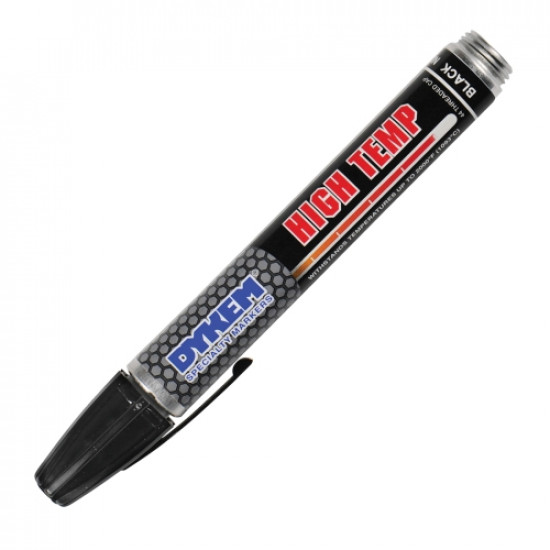 Popular




Dykem High Temp 44 Paint Markers
Stock Status:

In Stock

Manufacturer: Dykem
Model:

HT44
Specially formulated to mark surfaces that will be exposed to extreme high temperatures.
3 - 5 mm Valve Action Felt Tip which can be depressed to re-ink the Marker (even if the lid has been left off) and control the flow of the Paint
Drying Time 45 seconds to 1 minute
Threaded Barrel so Marker can be secured to a jig or other apparatus for continuous marking
Replacement Nibs available, useful for when the surface is rough, it allows you to use all of the Paint in the Marker
Mark the surface when it's cold and marks will remain visible to a given temperature, depending on the colour, as below.
Colours and Temperatures
Yellow 800 - 900F / 426 - 482C,

White 1550 - 1650F / 843 - 899C,
Blue 2000F / 1093C,
Black 2000F / 1093C,
Green 1800F / 982C.
Surfaces
Metal

Ceramics - When Marking Ceramics, the mark will become permanently fused after heating
Glass
Applications
Metal Fabrication & Welding

Glass Manufacture
Ceramics
Electronics Industry
Laboratories & Testing
Manufacturers Part No's:
Yellow 44424

White 44219
Blue 44094
Black 44250
Green 44266