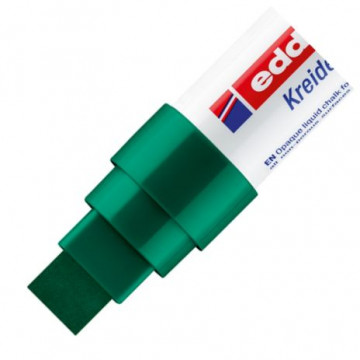 Chalk Markers for windows are available here in a wide variety of colours to create bold patterns on Windows, Mirrors, Chalk Boards and other non-porous surfaces.
These Markers are highly opaque and will withstand heavy rainfall. Marks can be removed with a soft, damp cloth from non-porous surfaces including Glass, Metal, Mirrors, Windows and Chalk Boards.
If you want to create Menu Boards, Christmas Window Decorations, or even use them around the Office on Glass Windows and White Boards these Markers will certainly fit the bill.
Available in various nib sizes and a wide range of colours, including Metallics, our range of Liquid Chalk Pens is the widest you'll find.
We only sell high quality products so you can be assured of their performance, but please remember that we always recommend that you test the Markers thoroughly before using them on a final piece of work.
Showing 1 to 6 of 6 (1 Pages)