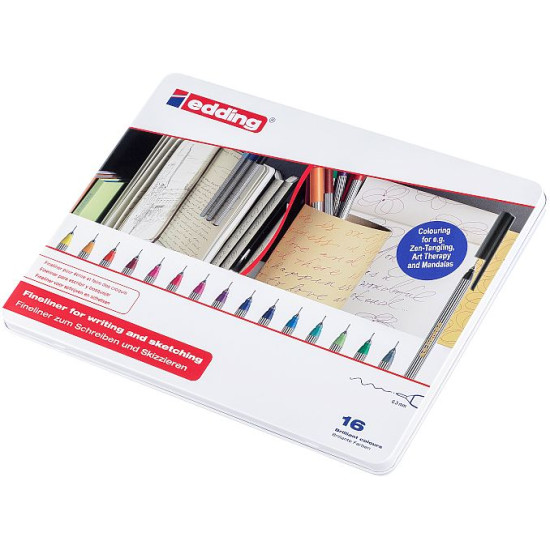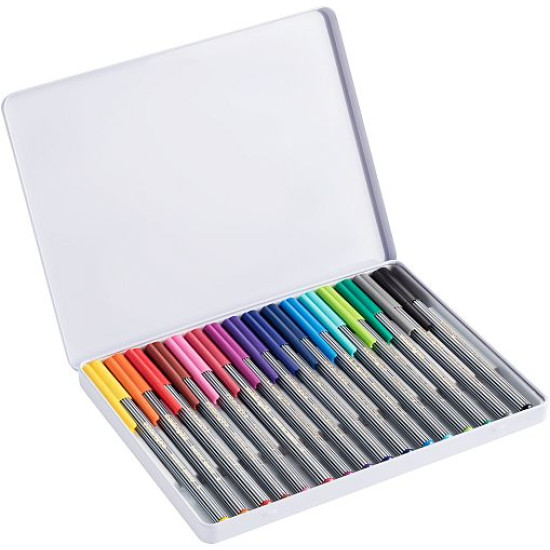 Edding 55 Fineliner Sets
Stock Status:

In Stock

Manufacturer: Edding
Model:

55-SET
The Edding 55 Fineliners are great for writing, drawing, sketching, colour coding & organising and work best on all types of light paper and card.
Perfect for using at home or in the Office, with their fine 0.3 mm, metal framed nib and their 16 bright, vivid colours, you can use these Pens for simple tasks such as colour coding your shopping list, to creating wonderful pieces of art.

Enjoyed by Children, Adults, Artists and Designers, everyone will be thrilled with the fantastic results that can be achieved with these high quality, professional Pens.
If drawing, use these Fineliners along with Edding 1300 Fibre Pens, the combination of Bold and Fine nibs gives you the freedom to create bold, yet intricate designs.
0.3mm Line Width

Water-based Ink
Sets of 10 Assorted Colours (Black, Red, Blue, Green, Yellow, Orange, Brown, Violet, Pink, Lt Blue)
Sets of 16 Assorted Colours (As above, plus Lt Green, Grey, Turquoise, Steel Blue, Magenta, English Red)
Surfaces
Light Coloured Paper & card